Get the App
Want to get ready for the excitement of SSAGO Rally? Then why not download the brand new SSAGO App ready for everything you need this Rally!
Apple: https://apps.apple.com/app/ssago/id1629333223
Android: https://play.google.com/store/apps/details?id=org.ssago
From the app you can find out everything you need for Rally all in one place, chat with your patrol, earn patrol points through challenges, play the exciting ClueGo game, review your booking information and get help from the Rally committee when you need them through live chat!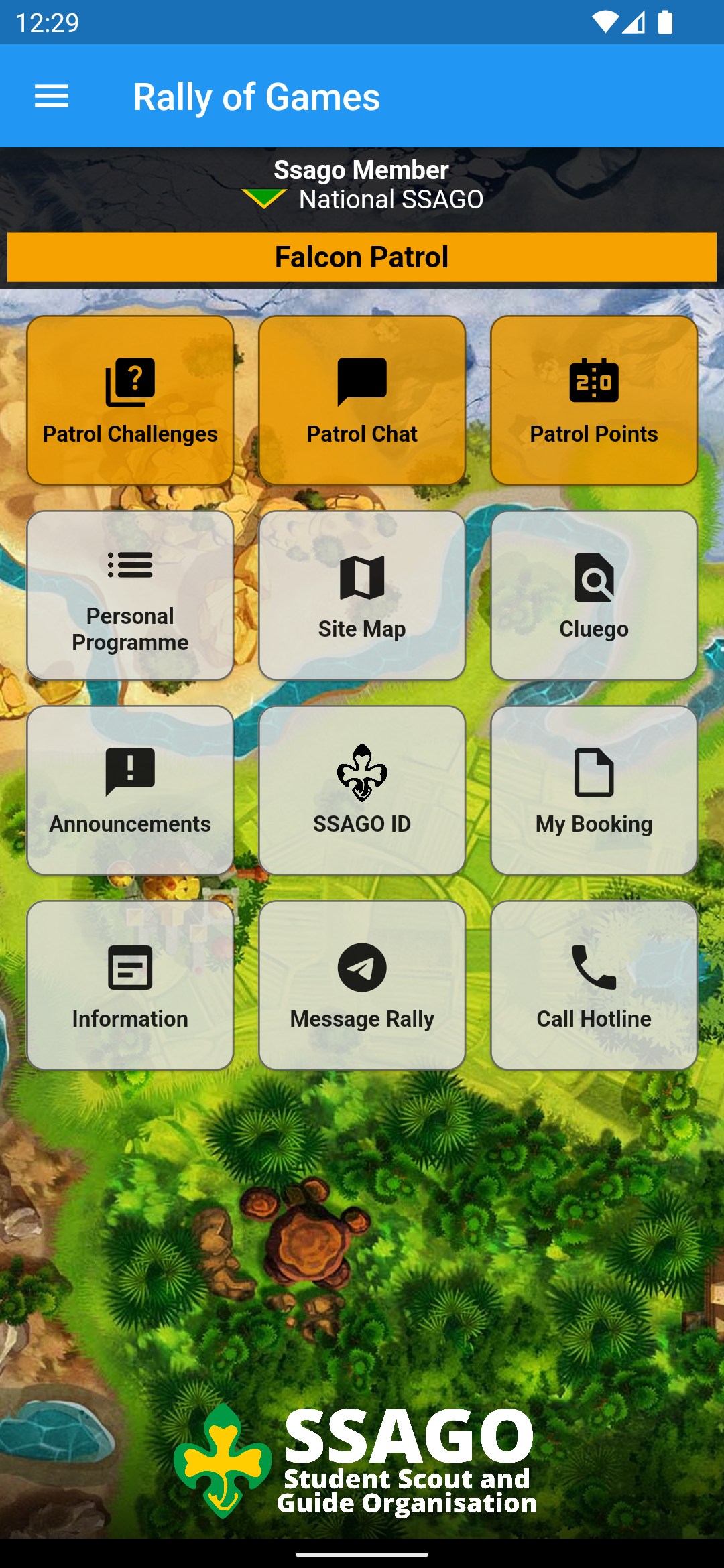 (Note: At present, the SSAGO app is only available to those attending Rally of Games).
If you experience any issues in the booking process, please contact webmaster@ssago.org.